WordPress has highlighted the following themes for following accessibility best practices such as color contrast, keyboard navigation, and form/link focus.
Rowling's clean look and versatility make it a great fit for a wide variety of sites, from online magazines to personal blogs. Its responsive layout is optimized for all devices and great typography keeps your text legible and stylish. It comes with custom accent colors and logo support, so you can tweak the design to your liking. It also has two header menu locations and a social menu, and supports the Gallery Post Format.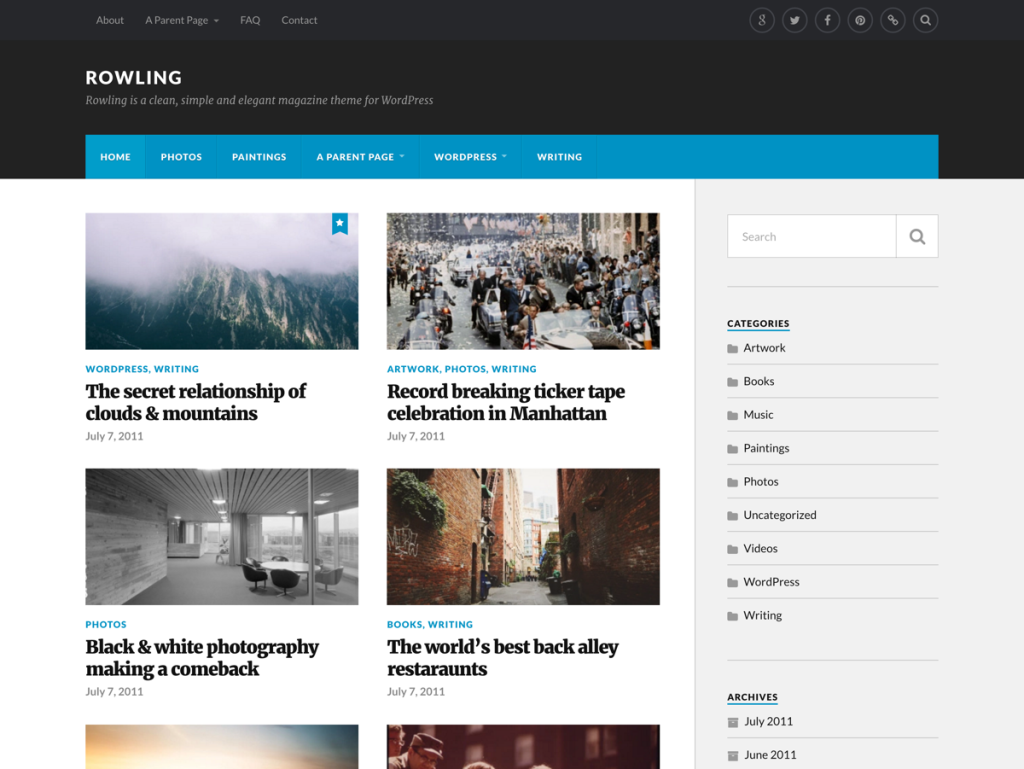 Independent Publisher is a clean and polished theme with a light color scheme, bold typography, and full-width images. It's designed to enhance your content and provide an immersive experience for your readers. With a special focus on readability, the content looks crisp and easy on the eyes. Independent Publisher is responsive, adjusting its layout to accommodate various devices and screen sizes.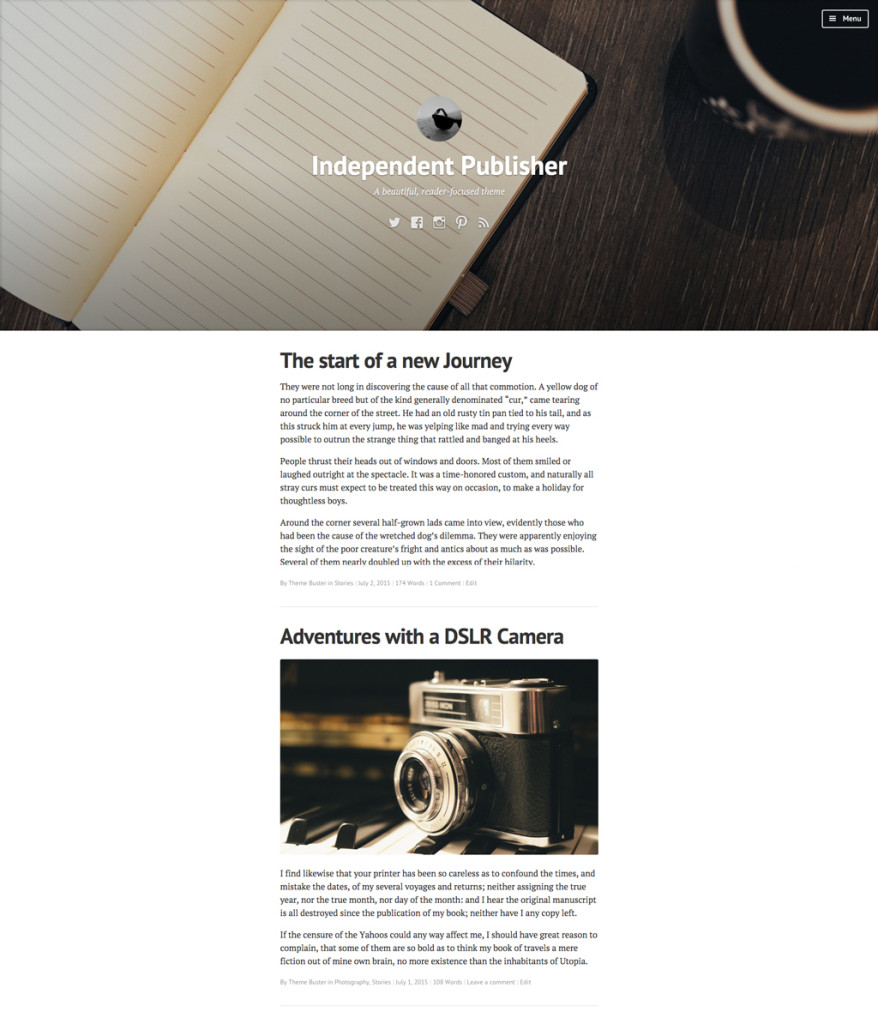 The annual WordPress theme for 2016 is a modern take on an ever-popular layout. Twenty Sixteen's horizontal header area with an optional right sidebar works perfectly for both blogs and websites. It features free custom color schemes, a harmonious post grid that will make your homepage look sharp on any device, and impeccable polish in every detail. Your website will look beautiful with Twenty Sixteen.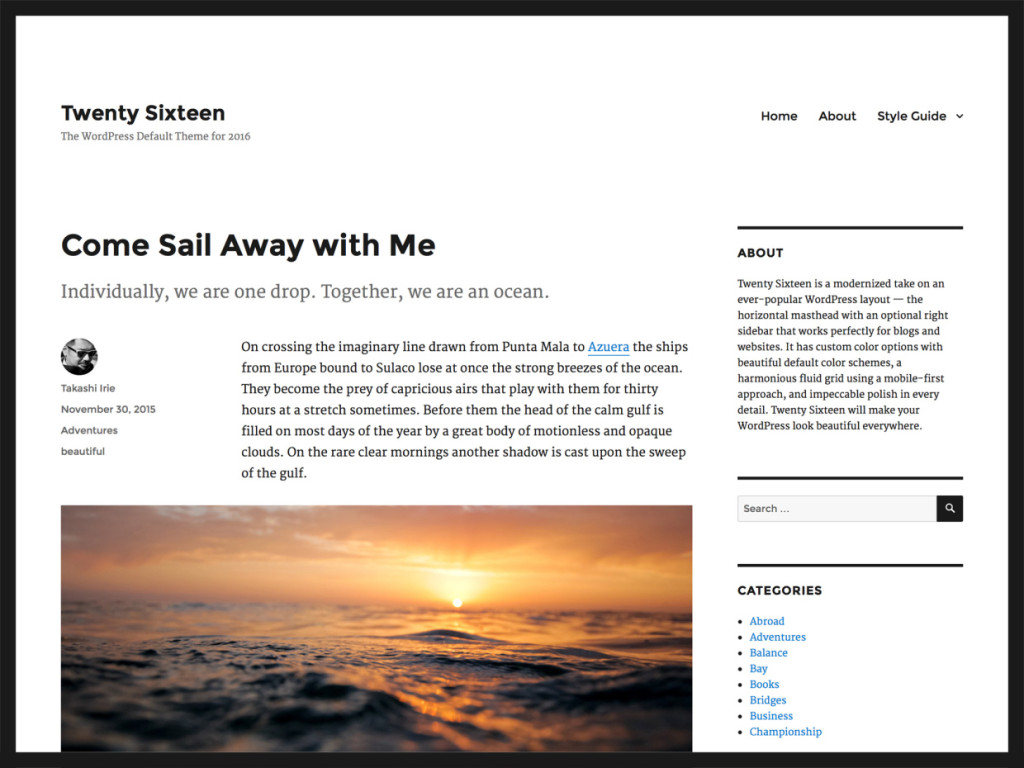 The annual WordPress theme for 2015 is super-clean, content-focused, and designed to bring a little more simplicity to our blogs. Its careful attention to typography, featuring the expertly designed Noto font set in elegant and harmonious margins, makes it beautiful in multiple languages around the world.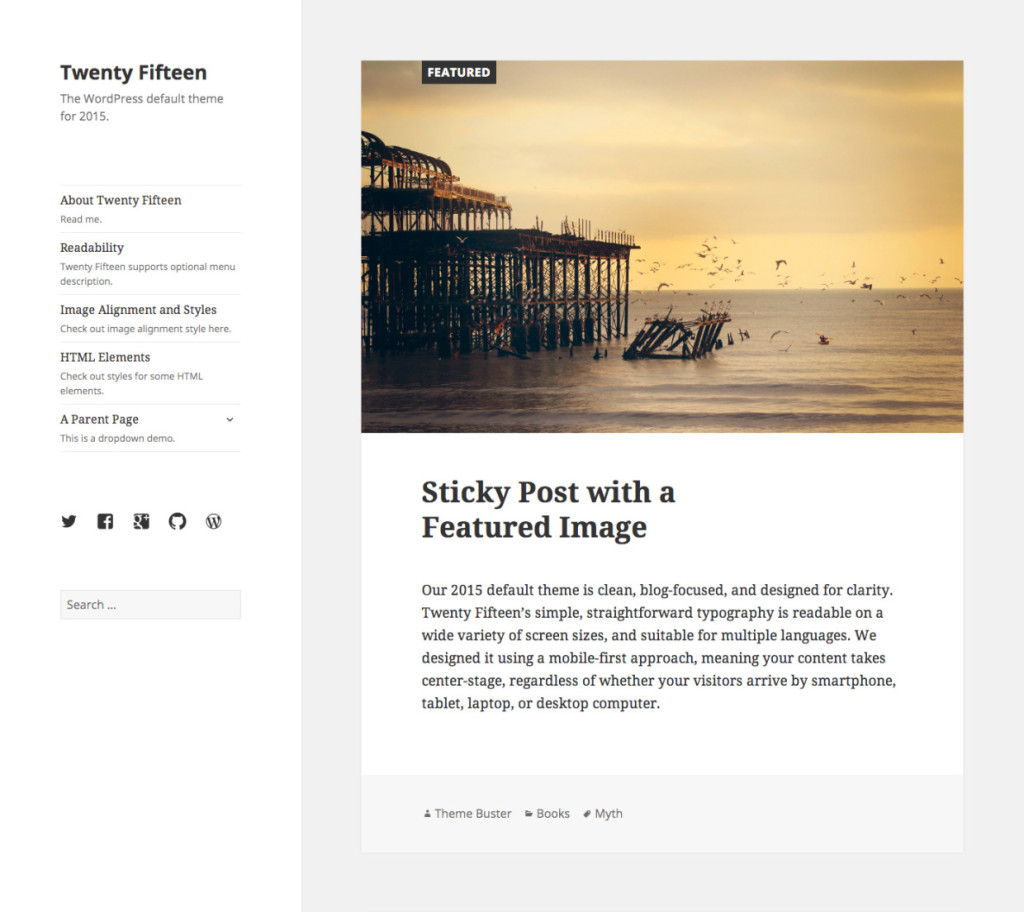 The default theme for 2014 is a magazine theme with a sleek, modern, and beautifully crafted responsive design. Twenty Fourteen is a great fit for content-rich sites. It allows you to highlight specific articles on the home page, and to balance readability with a powerful use of photography — all in a layout that works on any device.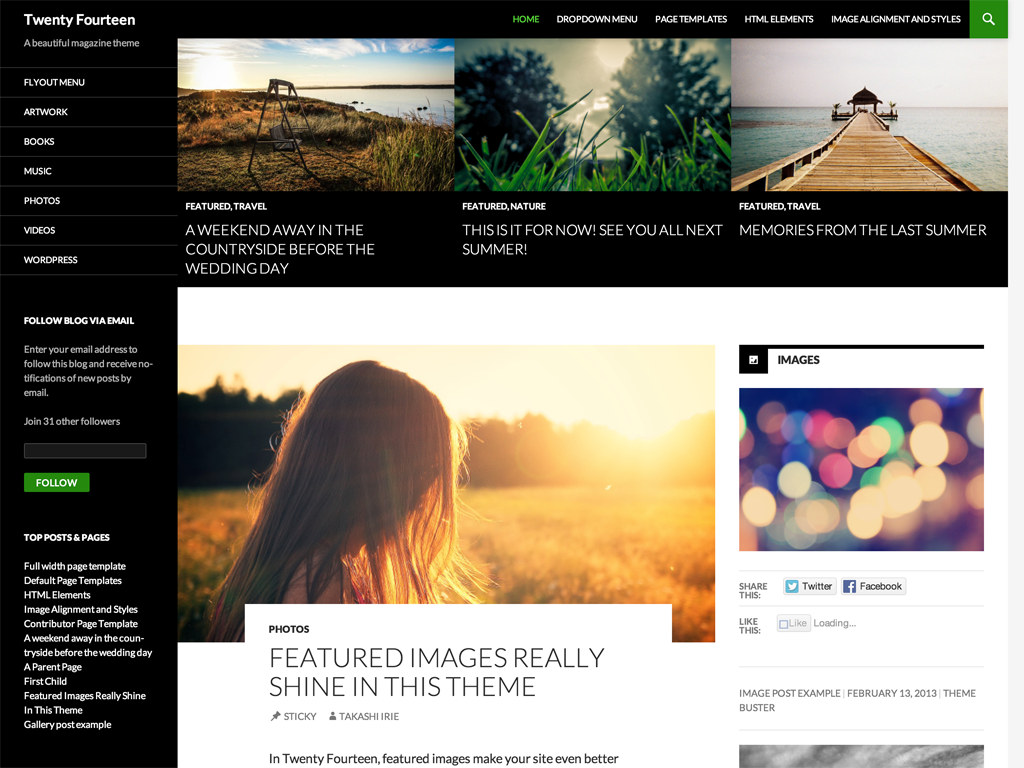 The 2013 theme for WordPress.com is colorful, opinionated, and ready to give your blog a warm, welcoming vibe!
Starting with a thoughtfully crafted responsive layout, Twenty Thirteen is intended to be viewed on any size device, from smartphones and tablets up to the latest and greatest HiDPI screens. No matter how your readers decide to visit, it'll remain good-looking, readable, and usable.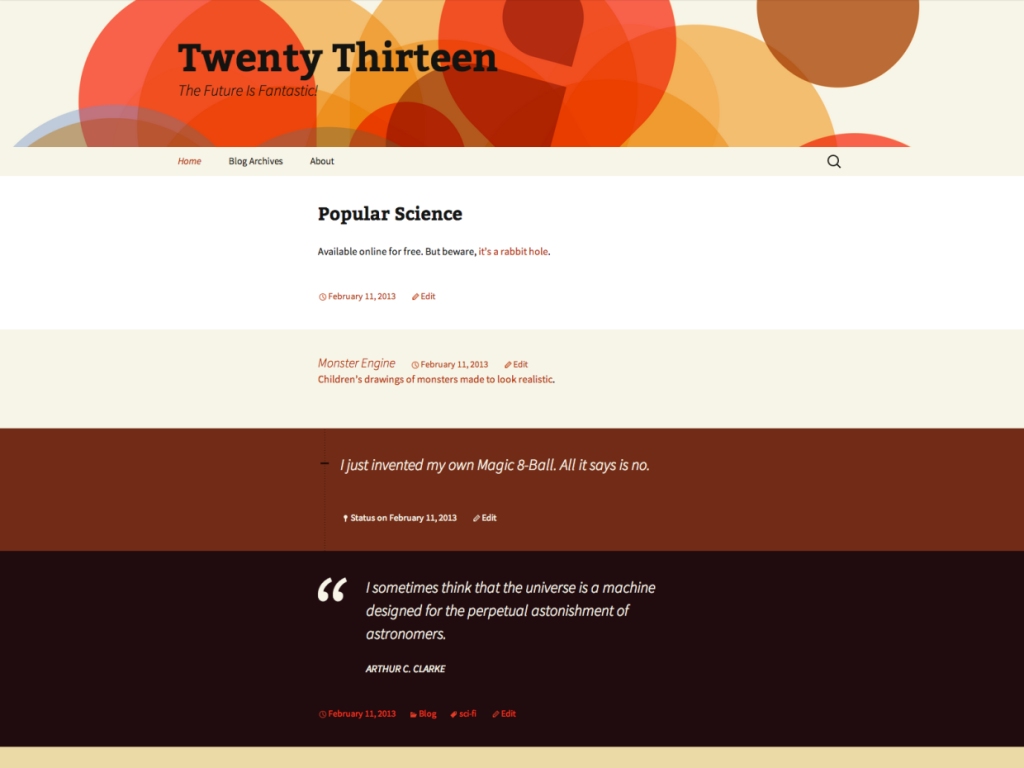 Libre brings a stylish, classic look to your personal blog or longform writing site. The main navigation bar stays fixed to the top while your visitors read, keeping your most important content at hand, while three footer widget areas give your secondary content a comfortable home. Customize Libre with a logo or a header image to make it your own.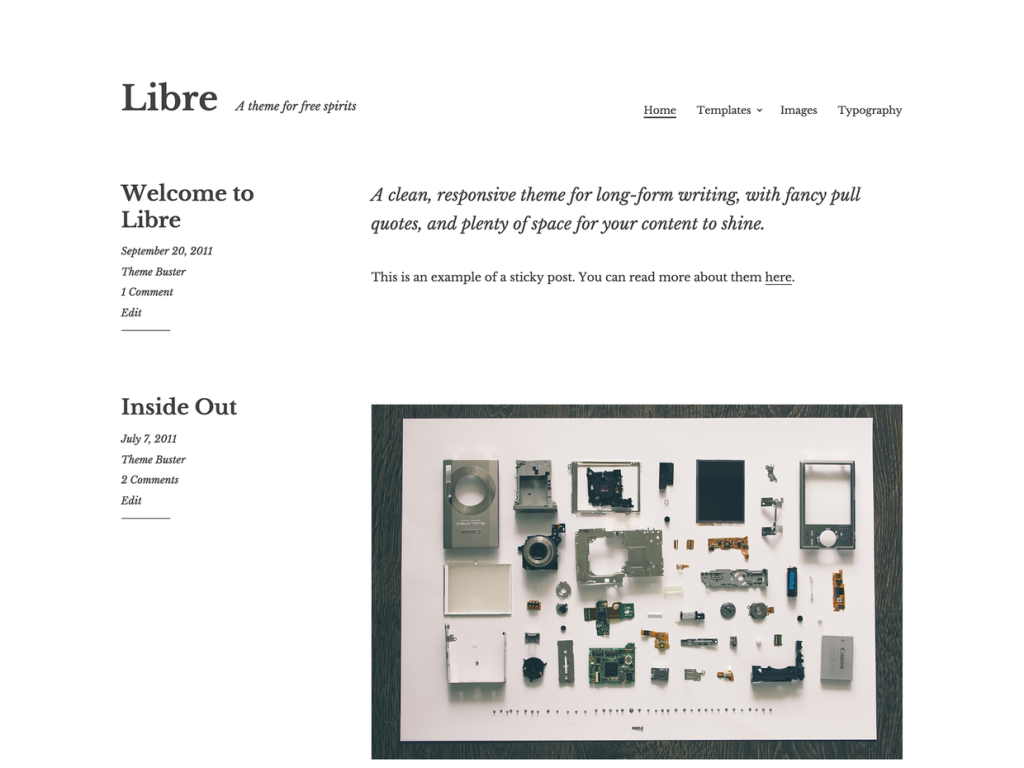 Franklin is a clean and lightweight theme, designed for bloggers. Its two-column layout features a widget area on the right, as well as a footer supporting up to three widget columns.
Franklin adapts to your mobile device, adjusting its size and making sure your content and images are properly displayed, regardless of screen size or orientation.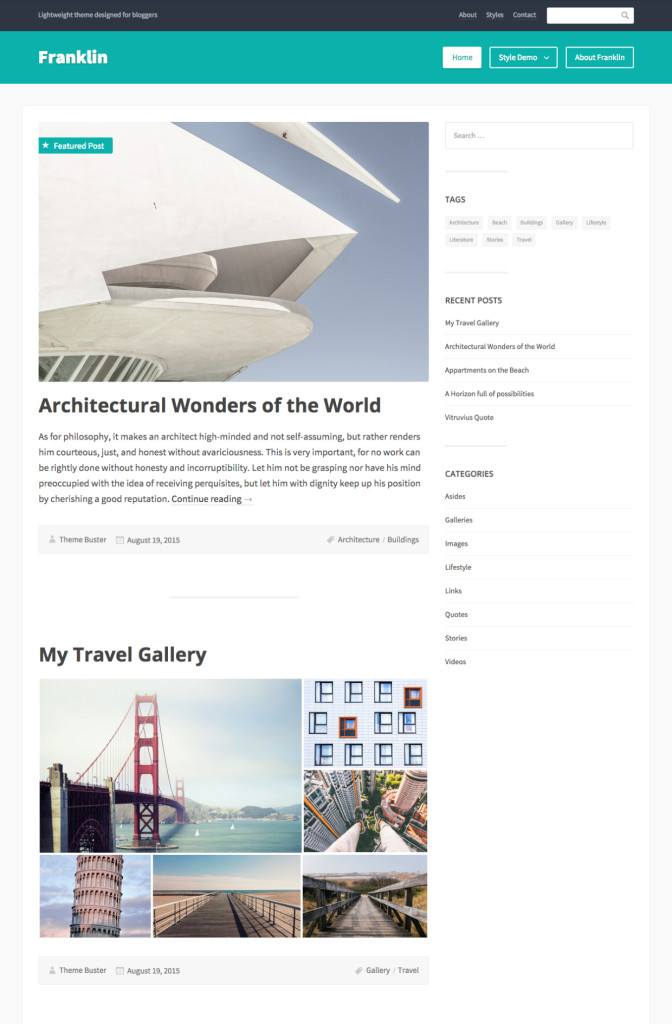 Afterlight is a monochromatic blog theme with an option for a full-screen background image. Add your favorite background image or color to lend your personal flair.
By default, the theme has an overlay which darkens the background image to help make the text more readable. To remove it, just uncheck the option: Add an overlay to background.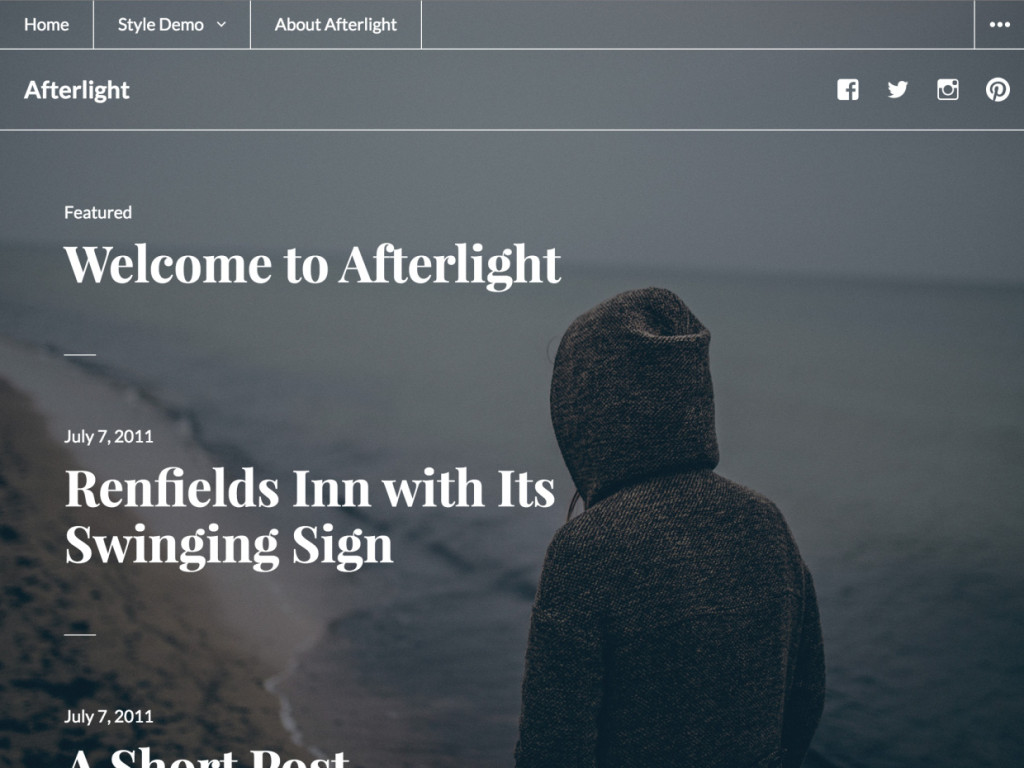 Resonar is an elegant blog theme that features full-screen Featured Images. It's perfect for blogs about fashion, food, or design, and the layout works especially well for your longform features with large images. The theme, pairing gorgeous images with beautiful typography, helps you create posts that will make a visual impact — and resonate with your readers.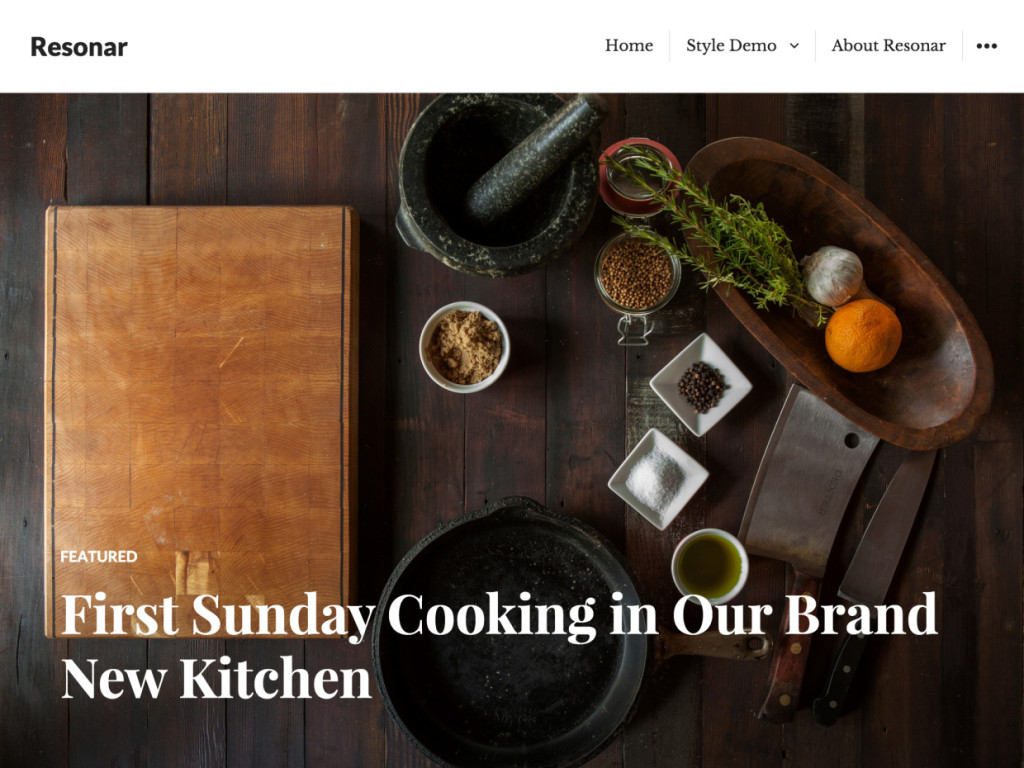 Cyanotype is a monochromatic blog theme with a bold, yet simple look that sets your blog apart from the rest. Pick your favorite background color or image to lend your personal flair.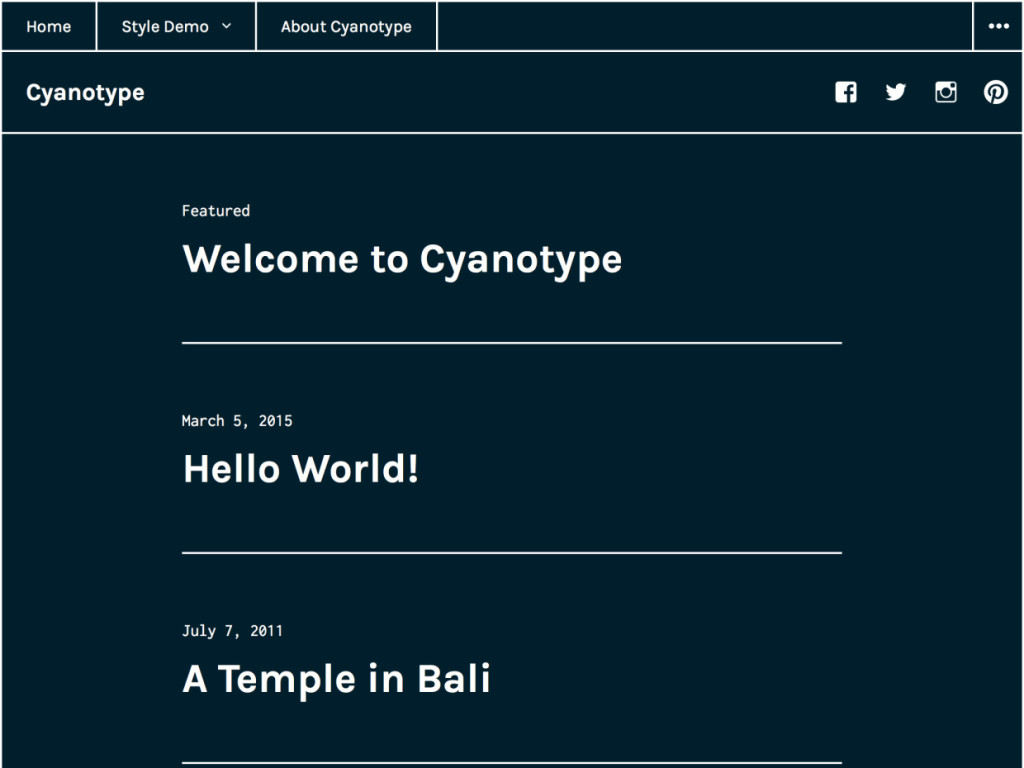 Intergalactic is a stunning specimen for your personal blog. Bold featured images act as the backdrop to your text, giving you a high-contrast, readable theme that's perfect for making your content pop. The one-column layout provides a distraction-free environment for reading, while the slide-out menu keeps your navigation and secondary content readily accessible.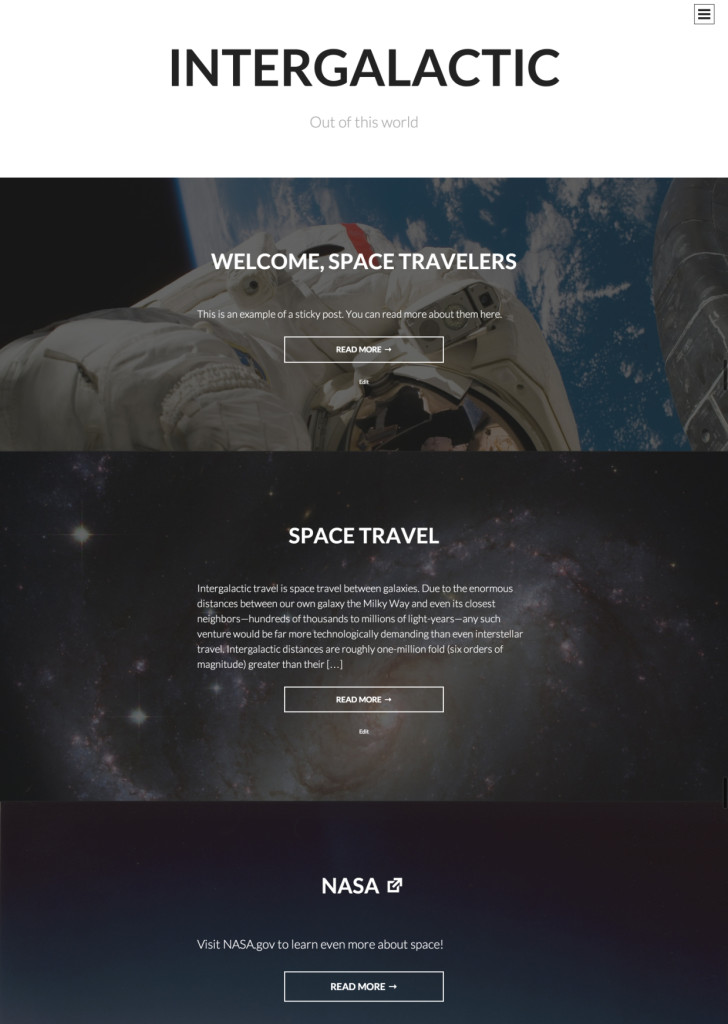 Built on a single, solid column of content, Bosco gives your viewers the ultimate in readability. Tightly curated fonts and whitespace combine with bold image presentation for a clean and seamless reading experience, on any screen size.